Custom Socks for Your Tribe
Swag People Actually Want to Wear... A LOT
Google, Uber, Salesforce and many others trust Tribe to bring their brand to life.
Whether you need custom socks for a trade show giveaway, recruiting or an internal event,
everyone will go nuts for your custom socks. With unisex sizing, incredible comfort, and beautiful vibrant designs, socks are a great swag item everyone will keep wearing long after your event.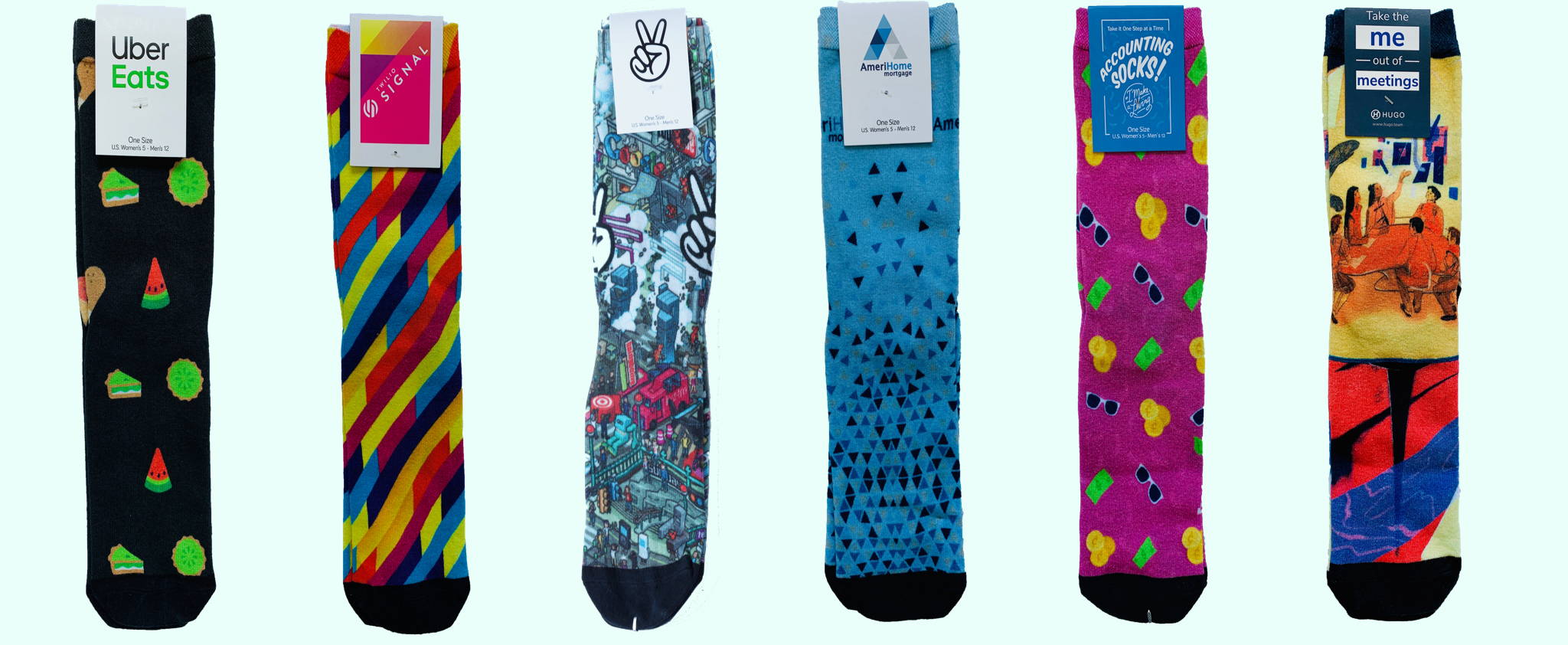 The Most Comfortable Socks Ever
Tribe Socks are engineered by comfort fanatics that couldn't help but create anything short of "the most comfortable socks ever."
Meticulously-made with premium 200-needle machines, the socks have a knit that's durable and dense. The toe and heel are reinforced and linked by hand, making the inside of your socks completely seamless.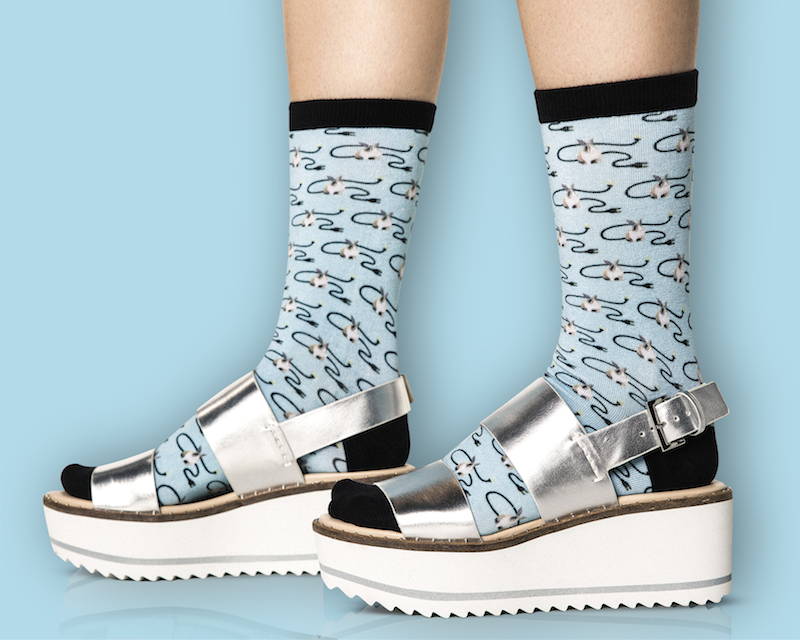 We are pioneering a custom sock printing technology that allows us to digitally print artwork deep into our yarn, without using cheap alternatives like dye sublimation.
This enables us to push the limits of design and make premium socks with vibrant full-color artwork that show no matter how much the socks are stretched or worn.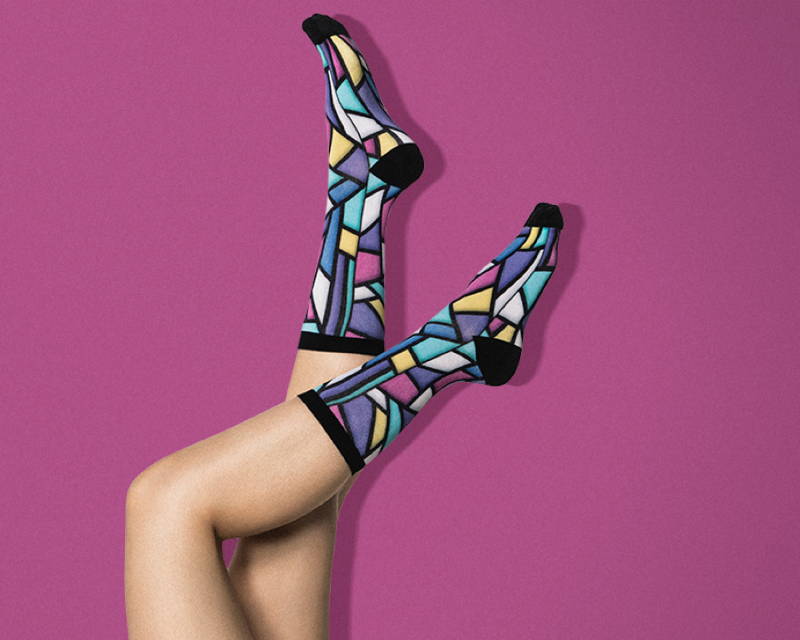 "Rather than settling for the status quo of knit or dye sublimated socks, we have taken on the endeavor to reinvent manufacturing and enable anyone to bring his or her idea to life without making any compromises on design or quality.
From humble beginnings in San Francisco, to the millions of socks we make for Tribes of all sizes, we are inspired to share our years of innovation and create a product people will want to keep wearing."

-Andres and Eric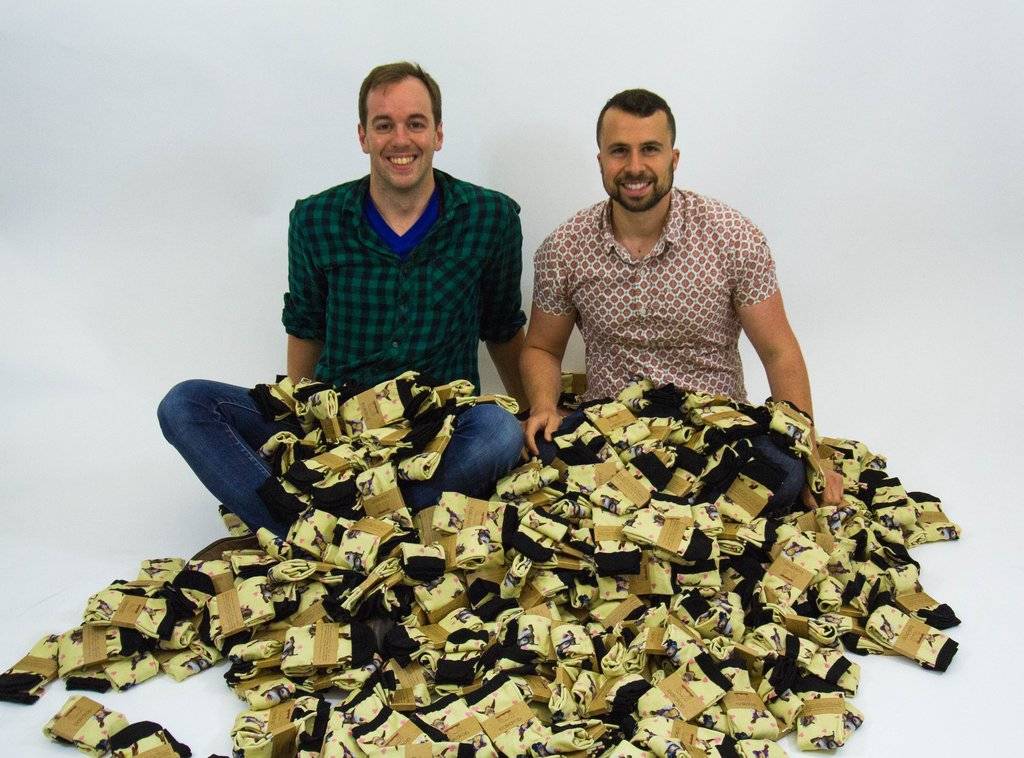 Hugo Uses Socks to Standout in Trade Shows
"Everyone loved us because of our socks... seriously"
Darren, the cofounder and COO of Hugo.Team, exhibits at trade shows throughout the world and was looking for a unique way to stand out from the many other exhibitors.
Custom socks enable Hugo to leave a memorable impression with anyone that comes by the booth, and keep their brand top of mind months after their first interaction with the potential customer.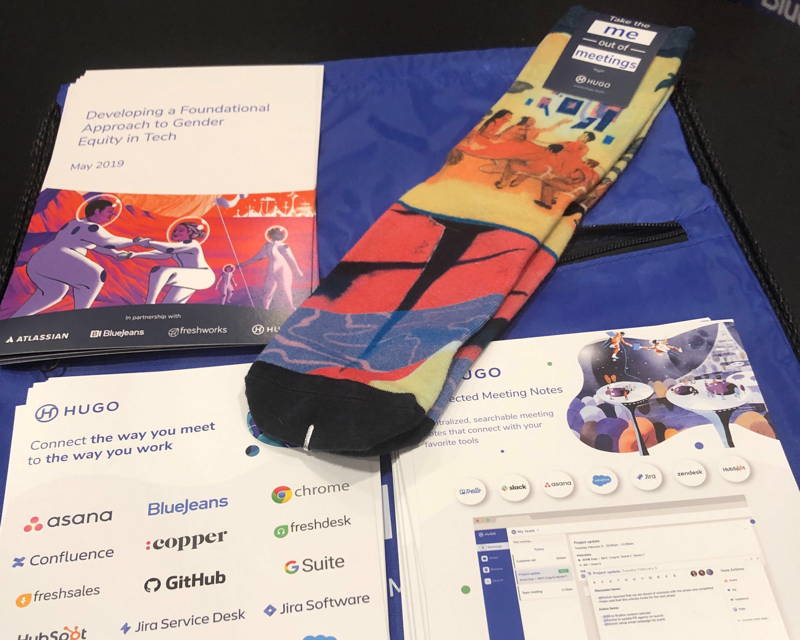 Socks we've made for Tribes of all sizes